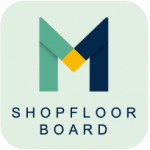 The Shopfloor Board for the entire company
MIORI Shopfloor Board offers a web tool for the documentation of your Shopfloor Meetings, Weekly or Monthly Sprints. Following the motto "one tool fits all", you can create your individual organizational structure, create demand-oriented sections and map your own role concept with MIORI Shopfloor Board. If topics remain unresolved in a meeting, you simply forward them to those responsible and add images and priorities for increased comprehensibility. MIORI Shopfloor Board enables the simple transmission of information and effective internal communication with a customized communication structure.
Are you interested in MIORI Shopfloor Board and would like an offer tailored to your individual needs? Please do not hesitate to contact us.